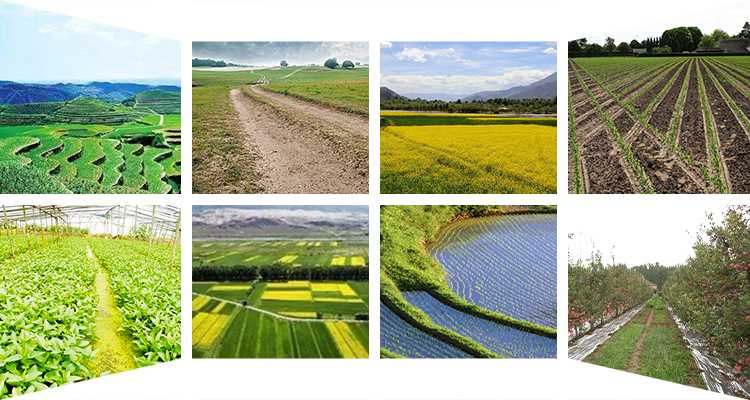 INTRODUCTION
Tractor Driven Seeder with Fertilizer 2 Row corn seeder for walking tractor is characterized in that: the seeder is composed of a seed metering assembly fixed on the top of the frame, a ditching assembly and a ground wheel assembly fixed below the frame, and the frame is A rectangular frame, the front end is welded with a slotted interface connected with the walking tractor traction seat, and two ground wheel bearings are fixed under the rear end; the seed metering assembly is a seed box supported on the frame by four flat irons. Tractor Driven Seeder with Fertilizer have bottom surface of the box is fixed with a seeding axis with the same length as the bottom of the box. Single-row corn seeder walking tractor with corn planter is a kind of walking tractor planter. It consists of a seed box fixed on the frame, a seeding shaft, an introduction unit, and a plough and ground wheel fixed under the frame. composition. The planter is integrated with the traction seat of the walking tractor, and the handle can be flexibly raised and lowered. Tractor Driven Seeder with Fertilizer has the advantages of simple structure, low cost and convenient operation. It is a small planter for the walking tractor.
Hans Seeder newly developed, Germany technology manufacturing, wear – free durable. Function more, the precision corn seeder has a variety of applications. Such as can plant or sow soybean, corn seed, can also sowing and planting bean seed, cotton seed, peanut seed, and sunflower seed. wheat, vegetable seeds together with fertilizer. Change gear adjustment to 16,
Due to the use of special craft materials, so it can adapt to a variety of terrain environment, better meet the use of consumers, also prevent wheatgrass congestion and winding. Cut weeds, deep ditch, single grain precision sowing, It is matched with more than 6hp walking tractor.
PRODUCT DETAILS
Model: HA-TDSF-2R- TRACTOR DRIVEN SEEDER (Tractor Driven Seeder with Fertilizer)
Line: 2Row
Transmission type: Shaft driven
Weight: 50kg
Matched power: 8-12hp
Work efficiency: 0.5ha/h
Depth of seeding: 5-8cm
Plant spacing: 16-31cm
Use of Seed: Corn, soybean, bean seed, cotton seed, peanut seed, and sunflower seed. wheat, vegetable
Fertilizer: yes can Plant Fertilizer together
Volume of fertilizer tank: 30 to 40Kg
Volume of Seed  tank: 10 to 20Kg
Overall dimension: 1250X650X250mm
Used By: Four-wheel tractor / Walking tractor
Qualified Rate of Seedling Distance: ≥90%
Damage Ratio: ≤1.5%
HERE I'M
Tractor Driven Seeder with Fertilizer Have 5 to 6kg Seed tank
2L fertilizer Tank
Work efficiency: 0.5ha/h
Can Plant Fertilizer together
All-in-one planting and fertilizing machine
Convenient to use and high in efficiency
Low cost and convenient operation
ABOUT ME
Tractor Driven Seeder with Fertilizer device uses a precision cast steel shovel point, strength, good abrasion resistance.
Precision metering device is a new variable-speed postures, cast steel shell, the row of kind of high precision, durable to use.
Transmission parts adopts bearing design, with the feature of small resistance, high precision, not turn off. Fertilizer box adopts abs high wear-resisting material, anti-aging, high hardness, long service life.
Transparent box, avoid inflatable widened tires smooth operation, suppression effect is good, Frame adopts thickening square tube, widen design, strong stability, prevent congestion, winding.
Breaking down the design of the previous planter cannot be retrogressed, this machine can be retrogressed will not sow, customers to use more confidence.